Product Overview

Hammer mill also called HM series coarse powder mill. It is special designed for coarse powder grinding and small size of sand producing. Hammer mill adopts some principles of crusher, and it fills in the lack of finished product particle size range of traditional grinding machine. Because its special design, Hammer mill is very popular in many industries, such as metallurgy, mining, chemical, cement, construction, industrial and mining industries, etc. From the feedback information of customers, Hammer milll is high-performance equipment, it works very stably. If you plan to product the coarse powder, Hammer mill will be your prefered device.

Scope Of Application
Coal gangue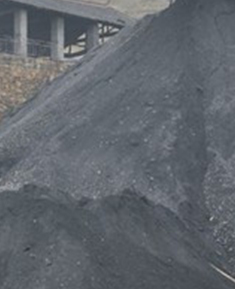 Refractory materials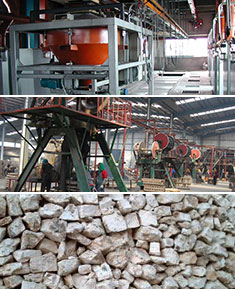 Glass and ceramics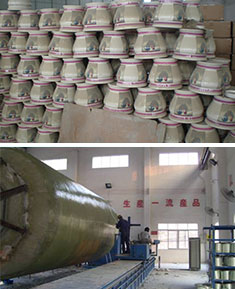 Sand making industry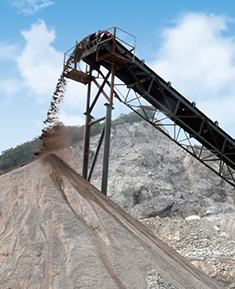 Introduction To Complete Machine Structure And Working Process
Complete Machine Structure
Working process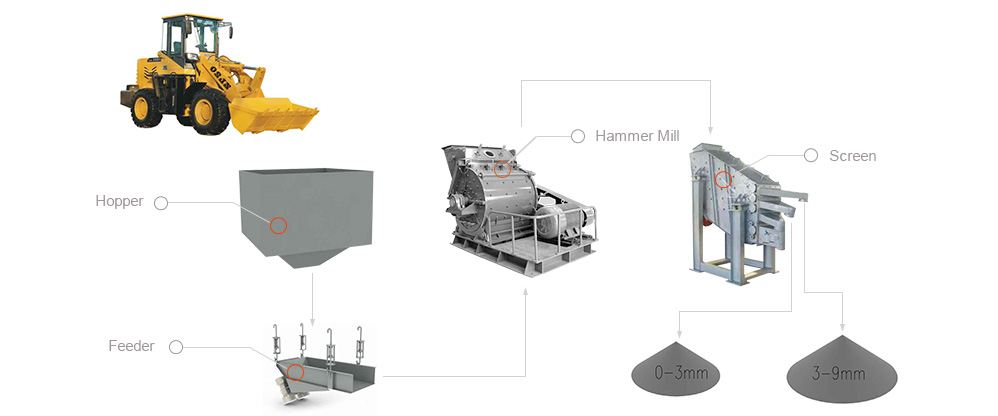 Being crushed to small aggregates, the minerals are lifted up to hopper by bucket elevator and then sent to crushing mill uniformly.
Large raw material is not able to be grinded directly. Producers must use one small jaw crusher crush the bulks firstly.
When the materials fall into the mill, they are grinded and classified and qualified products will pass the grid-screen.
Separated powders are collected by collector.
Introduction To Main Unit Structure And Working Process
Efficient hammer mill consists mainly of frame, rotor, hammers and grizzly bars and other equipments. When hammer mill works, the host drives the main shaft through the motor and V-belt driven spindle to rotate the rotor, generating the centrifugal force, then driving all hammers stretch around. The bulks of material feed into the crushing chamber, will be crushed by the hammers at a high-speed movement. The broken material requested will be passed the grizzly bars at the lower part and discharged, the unbroken rest will be left in the chamber to be crushed repeatedly by the hammers and iron plates until it can reach the requested standard. To avoid clogging, the water content of the material to be crushed not more than 5%.
Technical Advantage
Has the crusher performance advantages
High production capacity, High crushing ratio
Excellent and stable performance
Optimized cavity design, unique working principle
Ensure products have uniform particle size.
Simple working process, cover less area
Easy to infrastructure construction, and investment costs are lower
Adopts high manganese steel lining board
More wear-resisting, longer service life
Equipped with hydraulic adjustment device
Maintenance convenient, reduces the downtime
Main Technical Parameters
NOTE:Capacity is according to the medium hard limestone.The size,humidity level and characters of matericalswill influence the capacity.
Contact us
If you would like to get help immediately, PLS click the LIVE-CHAT, which is fixed on the right of browser. Meanwhile, you can also fill your requirements on the following form, we will contact you on the right time.